Josephine Smith Wynn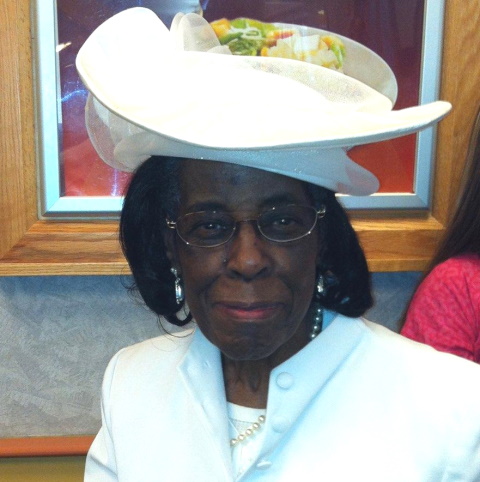 On Jan. 29, 2022, Josephine, answered her call to Our Lord and Savior and took her Heavenly Flight.
Josephine S. Wynn, 93, was born to the late Earnest Smith and Beatrice Ann "Ada" Mooney Smith March 12, 1928. She was born the middle child of her siblings. She was the sole surviving daughter and sibling.
She was a graduate of Allen High School. Upon graduation, she met the love of her life , Ulysses Wynn and they were married Feb. 7, 1950. At an early age, she recognized her calling for the love of children and her love for serving others.
In 1967, she was certified by the N.C. Association of Licensed Day Care Facilities with her Associate Membership. She spent years, teaching, and mentoring in the early childhood ages of many. She spent prior years teaching at Mary C. Jenkins, teaching Sunday school at Bethel" A" Baptist Church. In 1967, she was employed by Transylvania 4C program where she taught children from age 2 through Head Start, until retiring in 1980. In 1980 she decided to open a licensed day care in her home where she mentored and taught until 1989.
The highlight of her life was serving, her family, extended family, and community. She was a refreshing inspiration to many, and she was inspired by others. She truly felt that if she could help anyone, then her living would not be in vain. She went through life with the blessed assurance of Jesus, knowing she was an heir of salvation and that she had been purchased by God. God blessed the union of Ulysses and Josephine Wynn with 72 years of marriage and with five children.
She was preceded in death by her son, Ulysses Clark Wynn and daughter, Cynthia Dianne Wynn Boyd.
Leaving to mourn her passing, is her devoted husband of 72 years, Ulysses Wynn; two daughters, Lennette Wynn, of Brevard, and Mazetta Wynn, of Knightdale, NC.; son, Howard Scott Wynn, of Holly Springs, N.C.; five generations of grandchildren, great-grandchildren, and great-great-grandchildren; a host of nieces and nephews; and family and friends.
Well Done Thy Good and Faithful Servant, Well Done.
Services were held Thursday February 3rd, 2022 at 2p.m., at Bethel "A" Baptist Church, 290 Oakdale St., Brevard, NC. 28712
Visitation was at 1p.m., one hour prior to the service.
In lieu of flowers donations to: Alzheimer's Association – https://act.alz.org.
---
Donald R Roseboro funeral and cremation service.
117 W. Blue Ridge Rd.
East Flat Rock, NC 28726
https://www.transylvaniatimes.com/obituaries/josephine-s-wynn/article_3412b0fe-842e-11ec-9b35-1fc3cb7959fb.html